BIOGRAPHICAL INFORMATION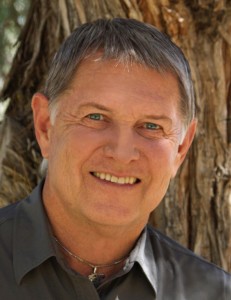 ROBERT M. WILLIAMS, M.A.
Originator of PER-K®
For 14 years Rob was a direct participant in the corporate world, holding management positions in the backpacking, energy management and telecommunications industries. His commitment to helping people lead more productive lives led him to seek a career as a professional psychotherapist. Ironically, it was his successful experience as a therapist that led him back to the corporate arena.
His unique discoveries about human consciousness convinced him that there were simpler, more effective ways to manage our minds and direct our lives, mentally, emotionally, physically and spiritually. For the last 14 years, Rob's "high tech/high touch" background has enabled him to provide a powerful and practical, "real world" orientation to his training programs and individual consulting services. Because of his ability to help individuals and groups manage accelerated change, Rob has become a nationally known presenter specializing in personal and professional development. He developed the basic processes for PER-K® in 1988! Since the creation of this cutting edge process for change, numerous businesses and thousands of people have benefited, both personally and professionally.
PER-K® is:
a non-invasive, interactive process of change.
simple to learn and easy to use.
a powerful method to change negative beliefs that sabotage peak performance.
derived from research in neuroscience and the mind/brain interface, as well as ancient mind/body wisdom.
a ground breaking approach to facilitating change at the subconscious level of the mind
a process that transcends the standard methods of visualization, affirmations, will power and positive thinking.
especially effective in Leadership, Sales Performance, Team Building and Stress Reduction.
Rob has selected a small group of Certified PER-K® Instructors who are specially trained to deliver PER-K® workshops and seminars to groups and organizations. Contact Robin Graham for more information on how PER-K® can help your organization, or click here for a list of Certified PER-K® Instructors.